What is WooCommerce?
WooCommerce is a free plugin that turns WordPress CMS into an e-commerce platform.
It comes with out-of-the-box features and functionalities for creating basic webshop pages (product, cart, and checkout), payment methods, shipping configurations, and integrations with select web services. Aside from these, WooCommerce also develops and sells premium extensions for other functionalities not included in the free plugin.
As the most widely used technology for e-commerce (according to latest stats from BuiltWith), you can also find plenty of free and paid themes, extensions, and integration options available in the market that enable you to extend WooCommerce's functionalities and customize features according to your own brand and business strategies.
Learn more about WooCommerce here.
Chances are a local company is outsourcing your project anyways, so why not skip the middleman get all the benefits from quality work done, at a very reasonable price point. Highly recommend 1902 Software a honest and hard working company.
Bjerke Frandsen
True Taste of Denmark
What 1902 Software offers
WooCommerce development from the ground up, and post-project support
Custom design, either completely from scratch or modification of a template
Takeover and maintenance of existing WooCommerce websites or stalled projects
Technical setup, installation, and configuration on your selected hosting server
Integrations with different systems such as ERP, PIM, Inventory, and more
Development of custom functions or plugins if there are no available extensions that meet your specific requirements
Automated testing for critical modules and functions
During my 15 years in the Internet industry, I have learned that there are three major challenges when developing new sites and applications: keeping the agreed budget, delivering a product that works as expected, and last but not least, getting it finished on time. 1902 Software is the only vendor I've worked with that is notable for fully living up to all those three points. That in itself makes it a pleasure to work with them.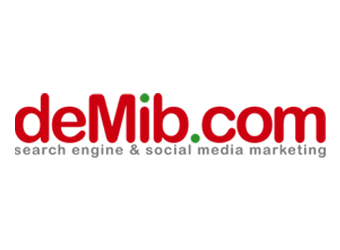 Advantages of using WooCommerce
WooCommerce is fully open source. This means that you are free to modify and customize the plugin code, and you don't have as much limits as you may have with other proprietary systems.
Open source also means that you are not tied down to WooCommerce and can easily export or migrate your webshop data to another system should you want to.
It's translated into 24 languages, making it easier to manage your webshop in your preferred language.
WooCommerce is supported by a vast community of developers and users, so it's easier to find help for support questions or find a compatible plugin that fits your requirements without needing to have it custom-made.
WooCommerce works best for
Users who have used WordPress or are at least familiar with the CMS. Since WooCommerce is built on WordPress, it will be relatively easier for you to adapt to the platform and reduce the time it usually takes to learn a new system.
E-commerce website owners who are looking for professional help in the development and support of their system. Because of its open source nature, it's easier to find a specialist WooCommerce developer, compared to proprietary systems.
Users who want good design or theme options for their e-commerce site. "Storefront", the free and official WooCommerce theme, already comes with a wide range of features that you may need for your webshop, and if you have other preferences, there are many different theme options for WooCommerce available in the market. You can also hire a designer to create a custom design or modify your chosen template.
Users who need a wide range of functionalities for their webshop. WooCommerce is highly customizable with extensions beyond the basic functionalities of the free plugin.
Webshop owners who want to be able to manage their e-commerce website on the go, with the WooCommerce mobile app.
Get a link to our rates through e-mail
An error has occurred with your entry. Please update and try again.
WooCommerce developers
We have a dedicated team of WooCommerce developers who are highly experienced with development of WordPress projects, big or small. A typical 1902 WooCommerce developer has a degree in Computer Science or Information Technology, and has minimum 4-5 years of work experience.
All of our developers go through a structured training that includes SEO, speed optimization, UI and UX, code repository, and software development and project management process. New developers undergo this two-month training before working for customer projects, while our tenured developers continue to attend in-house trainings and refresher workshops.
WooCommerce extensions
Extensions, also sometimes called "plugins" or modules", add new features or improve the existing functionalities of a system.
WooCommerce is in itself an extension for WordPress that brings in e-commerce functionalities on top of the traditional CMS features that WordPress has. As such, many extensions made for WordPress can also be used alongside WooCommerce.
Aside from this, there are also extensions made specifically for WooCommerce. These provide additional e-commerce capabilities that serve to extend the built-in functions within WooCommerce.
You can find both free and paid extensions in the WooCommerce's official extensions store, a catalogue of their own extensions, as well as others that are created by other developers and reviewed by the WooCommerce team. There are also other marketplaces online that offers WooCommerce extensions, like CodeCanyon.net.
Why choose 1902 Software?
Our hourly rates are almost half of the usual prices in similar IT companies.
We don't subcontract tasks to freelancers or other companies. All WooCommerce developers who work in your project are in-house and full-time employees.
You get a dedicated project manager who is highly experienced and fluent in English.
Post-project WooCommerce support is done by the same team who developed your e-commerce website.
Our process is transparent and straightforward, and you get constant updates about your project in our project management system.
We have a dedicated QA team who tests each project before deployment.
Ad hoc support tasks are typically done within 24 hours.