Initial meetings
We typically begin by having short meetings between you and Peter Skouhus after you directly contact us or get referred to us by existing clients.
This is where we get an initial idea of what your project will be about and check whether we are a good fit for what you're looking to achieve. We say "no, thank you" to potential projects when:
It requires a technology that we don't work with;
Our time zones don't overlap (we only work with companies with at least four overlapping hours with our time zone, GMT+8, to ensure that we have enough time to hold meetings);
Our current workload does not allow for it; or
We believe that we're simply not a good match.
Otherwise, when we've determined that your requirements are within our specialization and that we have resources who can take on your project, we turn you over to your project manager for requirements gathering.
Requirements gathering
Depending on the nature of your project, you may work with one or two project managers—a Design Project Manager and a Technical Project Manager. Unless it's a design-only project, it's typically the Technical Project Manager who is overall in-charge of the project.
You will have a meeting or series of meetings with your project manager/s for requirements gathering. This is when we drill down to the specifics of the project, which can be as simple as discussing the details of an ad hoc task, or planning all aspects of a new system from the look and feel (UI/UX), all the way to its features, functionalities, and integrations.
We provide suggestions on what plugins or modules you can use so you can save on development time, themes that you can purchase instead of getting a full design done from scratch, and other things that can improve your project based on our knowledge of best practices and more than 20 years of experience with software projects.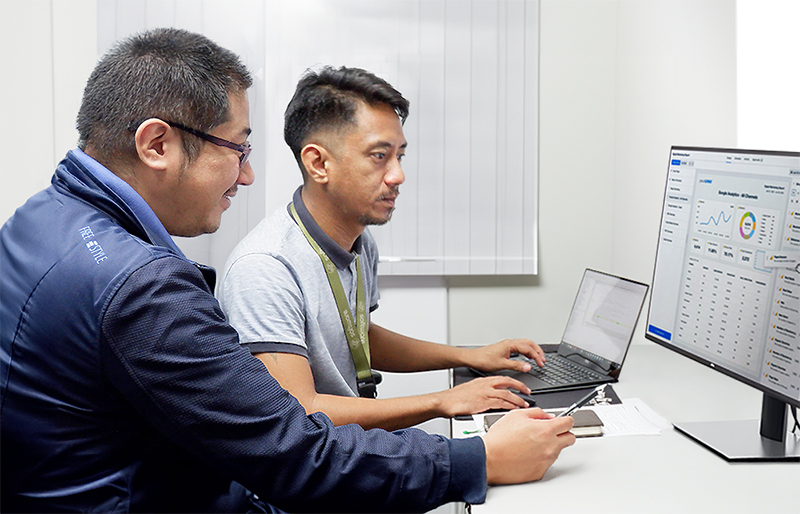 Onboarding interview
We also do an onboarding interview, which covers the non-technical details of the project. It's an important step for us to understand you as a customer beyond the technical specifications of your project. This interview is typically done around the same time that you're introduced to your project manager(s).
We usually cover four main topics:
Experience – Have you worked with other software developers in the past? How was your experience with collaborating with other developers or agencies? Have you ever tried outsourcing/offshoring before, and if so, what worked and what didn't?
Expectations – Do you foresee any challenges that may prevent the project from being successful? Is there anything that worries you about our collaboration (e.g., the location and time zone difference)?
The project –What are your goals for the project and how will you measure its success? Are there important dates or time constraints that we have to be aware of?
The company – What can you share about your company that can give us a better perspective on the project (e.g., your history and other details that may not be apparent when we look at your website/webshop)? What is your role in the company?
These are only a sample of the questions that you can expect from us, but note that this is not a one-sided interview. You can also ask your own questions about our company, services, and processes so that you too can get an idea on how your collaboration with 1902 Software will be.
After the meeting, we prepare a report from our conversation and send it to your project manager(s).
Switching from another developer?
Switching from a developer, freelancer, or development agency to another always takes some time and effort. However, there shouldn't be unnecessary delays and costs as long as all parties involved are willing to cooperate. (Read about how you avoid vendor lock-in.)
When you switch over to 1902 Software, we make the process as hassle-free as possible. We have done it many times and are very experienced in taking over existing projects. We take on projects at any stage of the development process — whether you're building a new system from scratch, restarting a stalled project, or continuing support for an existing system.
The process for switching from another developer or agency typically follows the same steps as getting started with a new project, with a few differences:
Software or website review - A technical project manager looks at how the system was initially put together, reviewing different things like the source code quality, plugins used, integrations (if any), and if there is anything changed in the core of the CMS or platform.
This step is for us to catch possible major errors and warn you of them before we take over the project. It will also enable you to ask your previous developer to fix these errors before you do the switch.
Access request - We request access to your system (admin login and access to the source code) as well as access to key accounts like your Analytics, Tag Manager, and other tools to see if they're set up under your name (not tied up with your old supplier) and that they're correctly set up.
For stalled projects, we ask for a list of unfinished tasks in the project, so we can gauge if our team can do them for you. This is the same for ad hoc projects where we are taking over the maintenance of a website or webshop — we usually start off with ten tasks or so, whether fixing old bugs or developing new features, to determine if we're a good fit.
We can coordinate with your old supplier and assist you in getting the necessary files and credentials from them if you want that.
Project estimation - for smaller or ad-hoc type projects
For smaller or ad hoc type projects, your project manager prepares an estimate based on your discussions during the requirements gathering phase.
Our estimate document typically contains:
The basis for the estimate – this explains how we created the estimates, including the specifications or requirements you provided for the project.
Estimate breakdown – this is a detailed list of tasks included in the project and the time and cost associated with each task.
Working with 1902 Software – this explains how we do things at 1902 Software and the standard features we implement by default in every project we work on, so that you know what you can expect throughout our collaboration.
At this point, it's up to you whether you accept the estimate and would like to continue. Either way, you will not incur any cost.
Project planning - for large projects
If the project will be developed from scratch or will take 200 - 300 hours or more to complete, we'll need to create a comprehensive project plan. This is a detailed review of what will be developed, how it integrates with other systems used by the company, what technology to use for the project and why, the project's success criteria, as well as detailed estimates for each individual phase of the project.
For larger projects, the project manager always prepares a rough price estimate for the project and a fixed price for creating a project plan.
At this point, you can decide if the price estimate is within your budget as well as whether the cost of the project plan is acceptable for you. If you can answer "yes" to both, then we proceed to create the project plan.
Note: Creating a detailed project plan, along with conducting meetings with you and other stakeholders can be time-consuming so we charge a nominal fee for that.
Project kickoff
Once you accept the estimate or project plan, it's time for us to officially start the project.
Here are some pages that describe our next processes depending on the project type:
View our prices
An error has occurred with your entry. Please update and try again.