Ad hoc support
Many companies often find that the service level falls after a software project is completed—emails, chats, and phone calls get unanswered, and small support tasks take longer and longer to get done.
The developer usually moves on to the next big project, so small support or maintenance tasks are pushed aside and relegated to the bottom of the priority list.
At 1902 Software, we treat ad hoc support as a separate service arm on its own. While we take on big development projects that we build from scratch, we are also just as happy to take care of your system's daily support and maintenance—regardless of whether it's us or another company who developed the system.
Our support setup
We offer ad hoc support to old and new clients alike—we often continue to maintain the systems that we originally developed, but we also take over the maintenance of systems built by a different developer.
Post project support
After the project is live, we usually continue to do ad hoc support and maintenance of the system. The same project manager and development team that made the system will be the ones in charge of the support, as they are the ones who already know the system inside and out.
This setup allows you to create new features and further improve your website, webshop, or app, without the hassle of hiring a new team and spending time and money training them in your system.
With our support solution, you can come with tasks as you please without any monthly subscriptions or minimum purchase.
You start out by purchasing a voucher equivalent to about 20 hours of work. When you send us tasks, we deduct the time consumed from your balance. We do not round up to the nearest half or full hour; with us, you only pay for the time spent, and we differentiate between billable and non-billable hours.
In case you decide to stop with the support setup, any remaining balance will be refunded to you.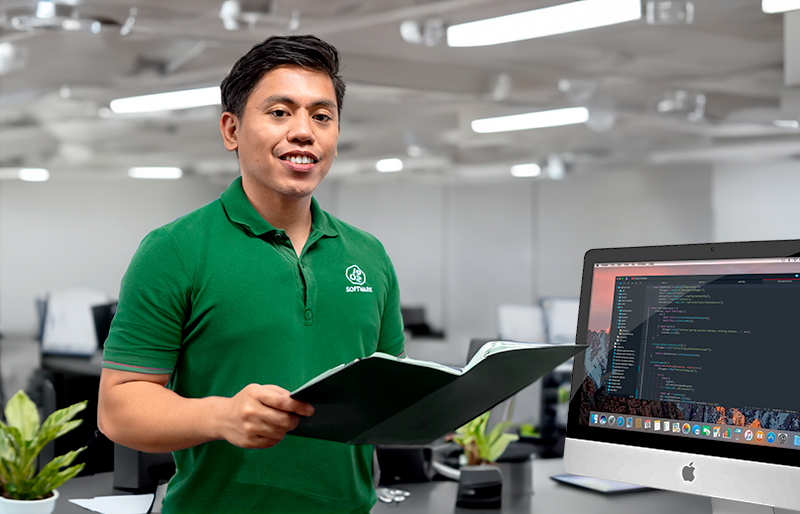 Taking over maintenance of existing systems
Our team has extensive experience with taking over support and development of existing websites, webshops, or apps made by other developers. Here's how it usually goes:
We get started with initial meetings and onboarding. (Learn how to get started with us)
We request the necessary login information as well as access to your system and the associated accounts. Your project manager then conducts a quick system review, looking at how the system was initially put together, what plugins are used, what integrations are set up, and whether anything is changed in the core of the CMS or system.
This review is necessary so we can get an overview of your system (see the quality of code, check loading speed, identify SEO errors, etc.)
We inform you of any substantial errors or problems that we encounter before our collaboration starts. If there are substantial problems with your system, you have the option to have your previous developer fix them first before you switch over to us.
Assuming we do not find any substantial problems with your system, your project manager then comes up with an estimate for your ad hoc tasks. Once you approve, the design or development begins.
Upon completion, the changes are tested and deployed to your staging server or live server, depending on what has been agreed.
Support outside working hours
Your project manager is available Monday-Friday, from 08:00-19:00 Philippine time (GMT+8).
However, there might be cases when you need urgent help outside our working hours. As a rule, we support outside our working hours if the issue affects business operations, e.g., a checkout that stops working or a non-responsive server, etc. Non-critical tasks will be resolved on a first come, first served basis on the working day following the support request.
When requesting for support outside working hours:
Send an email to

[email protected]

. This is the only email monitored outside working hours. Please don't send an email directly to your project manager or other contacts in 1902 Software. Always remember to include your mobile phone number so we can reach you.
Once we receive your email, we forward it to either your project manager or, (if they are not available) another project manager who can resolve the issue.
View our prices
An error has occurred with your entry. Please update and try again.