About Us
1902 Software is a Danish-managed software development company based in the Philippines. For over 20 years, we have been working with companies, big and small, for their design, development, and support needs with ecommerce, websites, mobile apps, and custom software.
We offer our customers the best of both worlds in software outsourcing, with high-quality solutions at almost half the usual rates. Our professional approach and top-notch client service, combined with some of the best talents in the Philippines, have earned us a 98% customer satisfaction rating over the years.
History
1902 Software started out with Auto LISP (programming for AutoCAD) and Visual Basic development in 1998. Over time, we transitioned to web development in response to changing trends and consumer demands in IT.
We started offering Classic ASP development in 1999, .NET development in 2003, then PHP development in 2007. In the past decade, we also started to work and build expertise in content management systems or CMS like WordPress (2010) and Umbraco (2013), as well as e-commerce platforms like Magento (2009), WordPress with WooCommerce, and various Umbraco e-commerce packages.
In 2012, we established our Mobile App department, offering native development first for iOS and Windows, then for Android in 2013. We then started out with cross-platform mobile app development through Xamarin in 2015.
Today, we remain a technology partner for companies around the globe, especially in Denmark, Australia, New Zealand, Sweden, Norway, England, and of course Asia.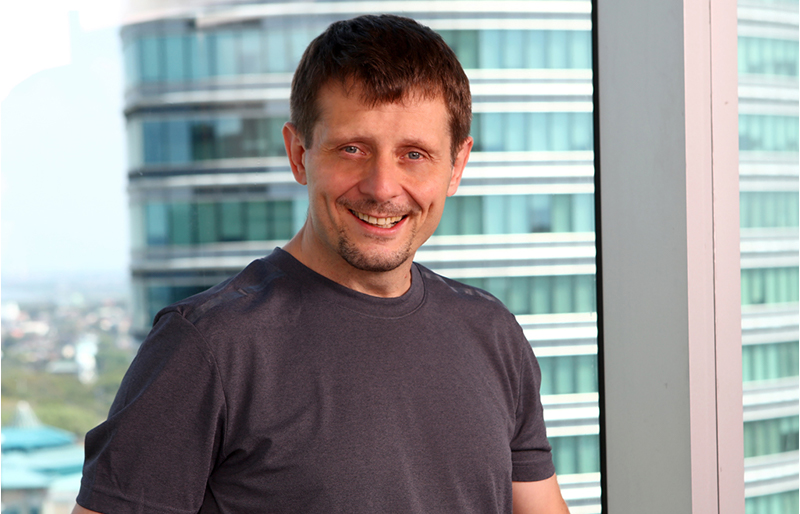 Our office
We are located in the Filinvest business district in south Metro Manila, Philippines. Our workspace is a hub of creativity and collaboration—with continuous in-house skills training and knowledge-sharing sessions. We take every project seriously, but also know how to have fun with activities like after-office workout sessions, team buildings, and parties and challenges throughout the year.
If you want to visit us and get to know our team in person, we'd love to welcome you—we often have clients visit either to 'meet and greet' with the team or to start a new project with us.
Our mission
To do repeat business with our clients year in and year out.
We achieve our mission by:
Retaining our employees for a long time. We can only succeed if we build a harmonious company with dedicated employees, ultimately benefiting clients, company and employees alike.
Staying on top of new developments within our business area.
Refining our products and adding value to them. We do not want to be "just another third world exporter of raw materials."
Improving the image of products made in the Philippines by making a cost-effective quality product.
Training our employees to give 100% attention to consistency and detail. Embracing globalization as a once in a lifetime opportunity, and not an adversary.
View our prices
An error has occurred with your entry. Please update and try again.