App development
End-to-end development solution from planning to implementation
Native app development for either iOS or Android
Cross-platform development using Xamarin for iOS and Android
Development of the backend administrative system including setup and configuration of Microsoft Azure, Amazon Web Services or whichever hosting platform you choose (optional)
Integration with existing business systems (e.g., CRM, ERP, PIM, etc.)
Post-project support, optimizations, adjustments, and updates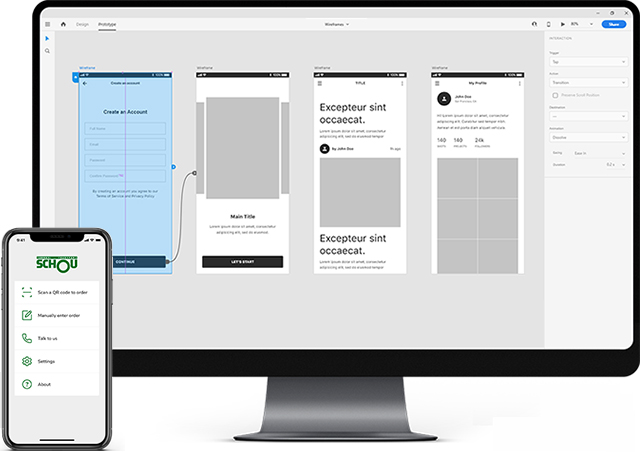 Implementation
Preparing submission materials required by Apple and Google
Publishing your app in App Store and Google Play
Installing and maintaining the backend systems (optional)
Making adjustments and fixing bugs when iOS or Android is updated. (This usually happens once a year.)
More about Apps
Native app development - Want to develop an app specifically for iOS or Android only? Native development is for you.
Cross-platform development with Xamarin - If you want your app to be for both iOS and Android, cross-platform development helps you save time and money since the code is the same for both platforms.
App developer - Learn about our in-house app developers who will work on your project.
Get a link to our pricelist
An error has occurred with your entry. Please update and try again.