Be a top-notch IT professional
We produce world-class outputs by nurturing our talents. Our commitment to developing our team's skills and knowledge in software development and design makes our success possible. Here are the trainings and career development you can expect when you work at 1902 Software:
Hands-on familiarization
This is standard training for anyone who joins us. The best way to get you up and running with our development standards and the process is through daily practical tasks.
Upon joining our team, you will be assigned to a Project Manager who oversees your work. You may also be teamed up with one or two of our senior developers who will guide you through your learning curve.
For very specialized skills, we let new employees follow a detailed, daily training program where you study the technology from the ground up, with sample programming exercises to break you in. After a planned period of schooling and practice, the Project Manager determines your readiness to do actual tasks for projects.
Technical certification
We push you to get certified!
We actively encourage our developers to attain Microsoft Certification, Magento Certification, or any applicable technical certification for your skills. We fully pay for the examination fee. To further help you successfully pass the test, we will also buy the necessary review materials—and give you the time to prepare yourself for the exam.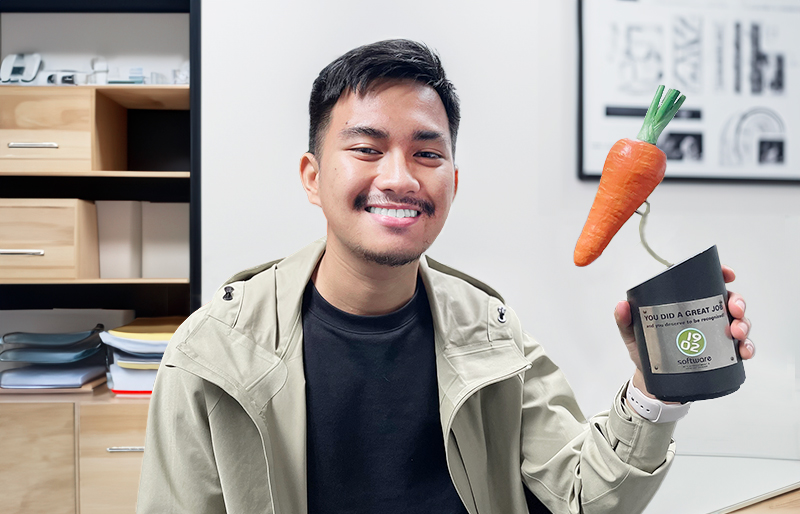 Regular workshops and knowledge-sharing
We invest in conducting continual, regular technical training for our developers on language-specific coding standards, speed optimization, search engine optimization (SEO), technical compliance for SEO practices, responsive design, developing with usability and user experience in mind, new helpful tools and techniques for web development and mobile app development, and other similar topics that are relevant to current development trends.
Our Project Managers and Senior Developers regularly run group knowledge-sharing sessions essential to specific technical fields of every developer―on a weekly or monthly basis.
Retooling through third-party centers
We sign up for webinars held by industry leaders and partners for us to be updated with new technologies. At times, we also send you to third-party training centers.
For instance, when our projects require a new server program, a new CMS system, or a new framework, we send you to such training. In this case, we shoulder the training cost. Should you personally desire to retool yourself and avail of a particular IT training through an external training center, we offer flexible arrangements.
Individual development plan
At times, we tailor a specific training topic depending on the need of our employees. For instance, we provide materials and practices to employees who need help with English communication skills, assertiveness, or other soft skills. We may combine any or all of the training options above, or create a different training setup that will best fit the employee's needs.