Custom Web Development
People often opt for custom web development when they find that the features they need or want are not readily available in common CMS systems like WordPress, Umbraco, Magento, or Drupal.
While custom web development offers more room to expand, scale, and design your website or webshop, it also means there is more room for error if you do not choose the right team to do the task for you.
Here at 1902 Software, we also do custom development of websites, webshops, and web applications using frameworks. Before we get into the nitty-gritty of what frameworks are, you should understand the difference to know which one will best cater to your business needs.
Websites
Websites, at their core, are informational. They are made to display useful and informative content about the site owner, their services, and their products.
Web applications
Web applications are more interactive. Unlike websites, they provide more functionalities and features than just displaying information. Typically, they are focused towards user engagement, exchanging information between end-users and site owners. Often, companies build web applications when they cannot get what they need from a typical of the shelf software (web or stand-alone) applications.
Webshops
Meanwhile, webshops are web applications that are used for business-to-consumer (B2C) or business-to-business (B2B) e-commerce transactions. They are also known as e-commerce sites.
Here at 1902 Software, we have been doing custom development of websites, webshops, and web applications using frameworks for 22+ years.
Frameworks vs CMS
Frameworks
Frameworks is a set of codes that developers use to create and maintain websites, web applications, and other software programs — contrary to CMS, they are not a full-functioning system.
A framework is a set of libraries – which are collections of functions installed with frameworks to perform specific operations.  Software developers then combine these functions (and build their own) to create a web application.
Think of frameworks as codes that can be reused to make development faster and easier. Using frameworks for your site or web app means using a structure and building upon that to 100% achieve the exact website or web application you have in mind.
CMS
Think of a content management system (CMS) as an application with ready-made features that allow users to build and manage a website or webshop, without having to code anything from scratch.
Though it may seem like CMS is a better and faster option than frameworks, that's not always the case — especially if special features needed are not available in the CMS. Learn more about the difference between CMS and framework-based development in our CMS vs Frameworks blog.
Why custom web development?
Highly specialized requirements
If your website or webshop have unique and specific technical requirement not available in a CMS or as a 3rd party module, then custom web development may be the way to go. A framework allows custom programming, giving you the freedom to develop your system exactly the way you want it.
Large systems
For large systems (massive data and extensive lists of products and services) with many simultaneous users, custom web development using frameworks may be a better option. You can extend the functionalities of your site almost without limitations.
What frameworks does 1902 work with?
1902 Software works with both .NET and PHP when it comes to building websites and web applications.
Specifically, we use the frameworks, ASP.NET and ASP.NET Core. ASP.NET Core is the relatively new and open-source version of ASP.NET. It runs not only on Windows, but also on Linux and macOS.
Meanwhile, PHP is a general-purpose programming language used only for web development. It can be deployed in almost all operating, systems, platforms, and web servers.
We'll explain the different .NET and PHP frameworks we work with, as well as their features – to help you decide which one may be suitable for you.
ASP.NET
ASP.NET is a free development platform that can be used to build your custom web development projects. With a mature and active user base and support for modern language constructs such as generics and asynchronous programming, ASP.NET can answer all your custom web development needs while maintaining an easy and efficient development environment.
ASP.NET is usually programmed using C#, F#, and VB.NET.
Laravel
Laravel is known for having a simple API. It has extensive libraries, tools, and documentation, and follows the model-view-controller (MVC) architecture– making web development easier. Because it's not as mature as other frameworks, it may have support and update issues. However, with a dedicated community, issues are usually smoothed out.
With the abundance of tools and its latest features, Laravel is suitable for big and complex web applications.
Phalcon
Phalcon is famously known and used for one thing: speed. It was built as a C extension, providing the high performance that the C programming language is known for, and it has low resource usage – helping with less memory consumption and in handling more HTTP requests.
Phalcon is more complex than other frameworks and lacks extensive documentation, hence you will need experienced developers. It's best for heavy websites that need to be loaded quickly.
CodeIgniter
CodeIgniter is another open-source PHP framework popular amongst developers for its small footprint. The entire code is a mere 2MB in size, making it easier for developers to download, deploy, and update it. This also eliminates performance lags and speeds up execution time.
CodeIgniter's libraries are not as robust as other PHP frameworks but it does have the basic features such as caching and in-built security. CodeIgniter is the best choice for beginners and for developing small and lightweight websites and web applications.
Use Cases of Frameworks
In our 22+ years in the industry, we've done several framework-based websites. When you start a new project with us, we typically begin by reviewing your requirements and then recommending the right platform to use so you don't make costly mistakes in the long run. Below are listed two web applications we've done using frameworks.
Local Eyes Agency
Local Eyes is a web application created using a combination of Reactjs (a Javascript library) and Phalcon (a PHP framework). It serves as an online portal for photographers and editors to sell their photos and videos to other media distributors.
Local Eyes houses a large system where the photographer uploads their materials from various computers, as well as several background processes to create optimized photos and videos. Photos or videos are grouped into a bundled product with an ID that a customer can purchase.
We chose Phalcon to accommodate Local Eyes' large system and to boost the speed and reduce resource usage, as well as handling the many simultaneous requests of the system.
These guys are efficient, highly skilled, punctual with great communication skills. If you have an IT related project do not hesitate, reach out to Peter and his team.
Bjerke Frandsen
True Taste of Denmark
Website of a digital agency developed using ASP.NET
The customer wanted to create a portal that gives their customers and potential customers valuable insight regarding their websites' SEO performance.
We developed, designed, and did maintenance work for their tool, an ASP.NET project that utilizes web APIs and backend tasks to gather SEO-related information, and a website to display this information to users in a practical and easy-to-understand manner.
We choose ASP.NET for the customer's web application because it can handle a lot of backend tasks more efficiently given the compiled code. All backend processes are monitored by ASP.NET, helping the application handle more requests.
We have been using 1902 Software for the development of a completely new platform. They have been professional, punctual, effective and very adaptable throughout the whole process.
Line Marie Bach
Down the Drain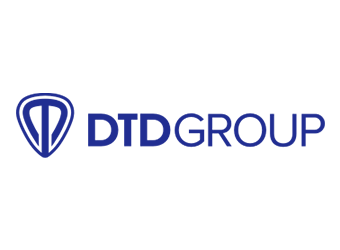 What 1902 offers
We offer professional development and post-project maintenance of framework-based websites.
We offer user-oriented design for your website and webshop with our team of UX-certified designers.
We take over your stalled IT projects and get it started again.
We also take over the daily application maintenance, do technical SEO, speed, and UX optimization, security patches, and system updates of existing websites or web apps.
Web Developers
We have full-time developers who are trained to specialize in both front-end and back-end development.
Many of our developers are certified. All of them undergo structural training and refresher workshops for coding standards, speed optimization, technical SEO, UI, project management.
Most of our developers have completed bachelor's degrees in Computer Science, Information Technology, and related degrees in reputable universities in the Philippines.
Why choose 1902?
To ensure that we manage the entire process, we only employ in-house developers – not freelance
We have certified PHP and ASP.NET developers, designers, and QA testers to ensure delivery of high-quality output at low cost
We have 22+ years of experience in developing custom websites, webshops, and web applications, coupled with unmatched customer service for all our clients
Ad-hoc tasks are usually resolved within 24 hours
You get a team made up of a project manager, developers, designers, and QA testers for your IT needs
If you have  any questions or would like to discuss a particular project please contact us today and Peter will call you back within 24 hours.