Our project manager
When you contact us, you'll be assigned a dedicated project manager who will be responsible for your project. Your project manager will manage both the process and the programmers, designers, and testers who'll be working on your project.
A project manager is the important link between 1902 Software and the customer as well as other stakeholders who are part of the project.
We have three kinds of project managers:
A technical project manager, who is responsible for all the technical aspects of the project, including the development and installation of the completed system;
A design project manager (Creative Director), who is responsible for design, UI/UX, and other graphic requirements of the project; and
A testing project manager, who is responsible for quality assurance.
It's typically the technical project manager who is overall in-charge of the project, so you'll coordinate with them most of the time.
Your project manager's roles
The project manager is one of the first people you come into contact with when you start working with us. They work closely with you in:
Preparing price estimates, development specifications, and/or project plan as necessary
Keeping on top of the project with regular status updates as the design or development process is going on
Managing the designers, developers, or testers working on the project. (With a few exceptions, you don't have direct communication with the team that does the actual work, aside from participating in the dialogue that takes place in our project management system.)
Keeping track of the latest trends and developments in the industry to ensure that your system follows best practices and takes advantage of new technologies or marketing opportunities as early as possible.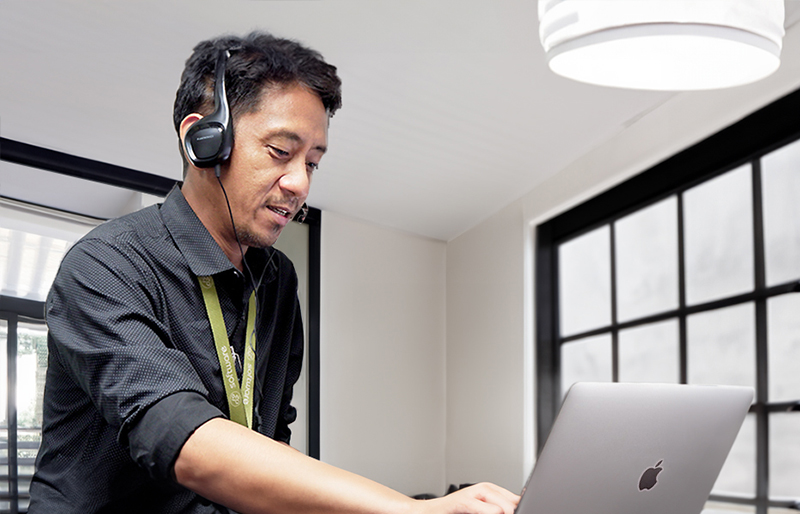 Project manager profile
Our project managers have worked as developers / testers / designers—they not only have experience in management, but are also highly qualified in their respective technologies/platforms.
Our technical project managers still develop for about 25-30% of their working hours, while our Creative Director and testing project managers remain heavily involved in designing and quality-checking alongside with their respective teams.
All our project managers are fluent in English communication, and have great balance of interpersonal and technical skills. As such, they understand all the technical stuff of the project but are also able to explain these in a non-technical lingo that everyone can understand.
Even if you don't have much experience in software development, you can be sure that your project manager will guide you through all aspects of the project so that you reach your goals.
Project management system
The project management methodologies that we use include a combination of detailed planning, agile development, and SCRUM. If you want our project managers to use a specific project management method, let us know so we can implement it in the way you want.
We offer project management from start to finish, and continue to support you for post-project maintenance, enhancements and changes.
Tools
We provide all clients access to our online project management system.
Upon the official start of the project, your project manager guides you around the system and shows you how to use it.
Through this system, you can:
Monitor daily developments in the project – All team members use the same tool to document their work, so you can easily get an overview of how far the project has progressed.
Send task requests – You can post a task request and tag your project manager. Any discussions and further clarifications can be made under the same thread, which provides you a neat record of all agreements related to the task.
For communication, we use Google Chat and Google Meet both for internal collaboration and video/voice meetings with clients and stakeholders. We also use Skype and e-mail as applicable.
Aside from these, we refrain from using too many tools in order to streamline all communication and avoid having project information all over the place.
Get to know our project managers
Choosing a software developer is almost like getting married. It is both costly, complicated, and frustrating to stop the relationship and switch to another developer.
Therefore, we always encourage new clients to get to know the project manager(s) that they will be working with before they start a project with us. This is as important as checking client reviews and testimonials. Visit our management page to know more about our project managers.
View our prices
An error has occurred with your entry. Please update and try again.