"We are very pleased to collaborate with 1902; they have made some really nice and functional websites for us (miranova.dk and finansrevolutionen.dk), and they have helped us with business cards and other graphics for print materials, including a really nice PowerPoint theme.
We have continuously developed and changed both the graphics and functionality of our websites, and we've been really pleased with the collaboration all the way through. The time difference has never been a problem; if we send a task in the morning or noon, we see that small graphic tasks have been solved and we have the result already on the same day―very convincing and very fast. Other times we send a task in the afternoon, and the result is ready in the morning the day after.
They have also helped refine our requirements, and we're delighted that we had such discussions, as these have certainly led to better results in the end.
We are in continuous collaboration with 1902, although at present there is not much to do, but we still send tasks once in a while, and we remain very pleased with the results and the quick delivery."
Carsten Timm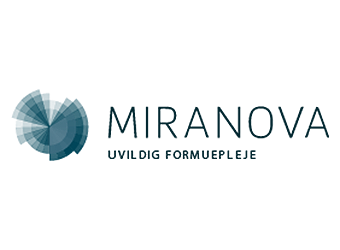 Project description
Miranova provides asset and financial management services with the objective of helping its customers get more out of their wealth. Miranova coordinated with 1902 Software for the creation of their website. The site was developed using WordPress and besides this, business cards and print materials were also designed for the client. The site aims to sell Miranova's services and features a variety of essential information such as their investment approach, professional advice on financial matters, prices, and contact information.