An update on how Google generates web page titles
Some weeks ago, Google introduced a new system of generating page titles in search results. Previously, titles were either taken from the HTML title tags (i.e., what you set as your meta title) or adjusted to better match the user's query.
Google has been adjusting titles in search results since they found that most title tags don't really describe the content of the page well. Often, these titles tend to be very long, overstuffed with keywords, or use default text like "Home" or "Untitled".
With the update, Google will be generating titles that describe what the page is about, regardless of the particular query or search keywords. Specifically, they will be considering text that humans can visually see on the web page— like the headline, text inside header tags, and other large and prominent content.
However, Google states that HTML title tags will still be used more than 80% of the time — if your page title already captures what your content is about, then there's no need to worry.
Indexing bugs reporting tool for Google Search Console users
Google has recently extended its indexing bugs reporting tool to more Google Search Console (GSC) users after running a pilot test for the feature back in April.
Before sending a report, however, they recommend that you first check out community forums and documentation — urging that index reporting should be a last resort. As of September 2021, this is still limited to English and can be accessed through the Index Coverage report or URL Inspection Tool help pages.
Cloudflare's new image optimization testing tool
Speed is one of the key ranking factors in Google. And one of the easiest ways to make sure your site is optimized for speed is by optimizing your images. This September 2021, Cloudflare announced the launch of their image optimization tool.
It's pretty simple and quick to use. All you have to do is simply enter your URL and they'll run a series of automated tests to check what improvements you can make on your site's images. We tried it on our website and here's how it went: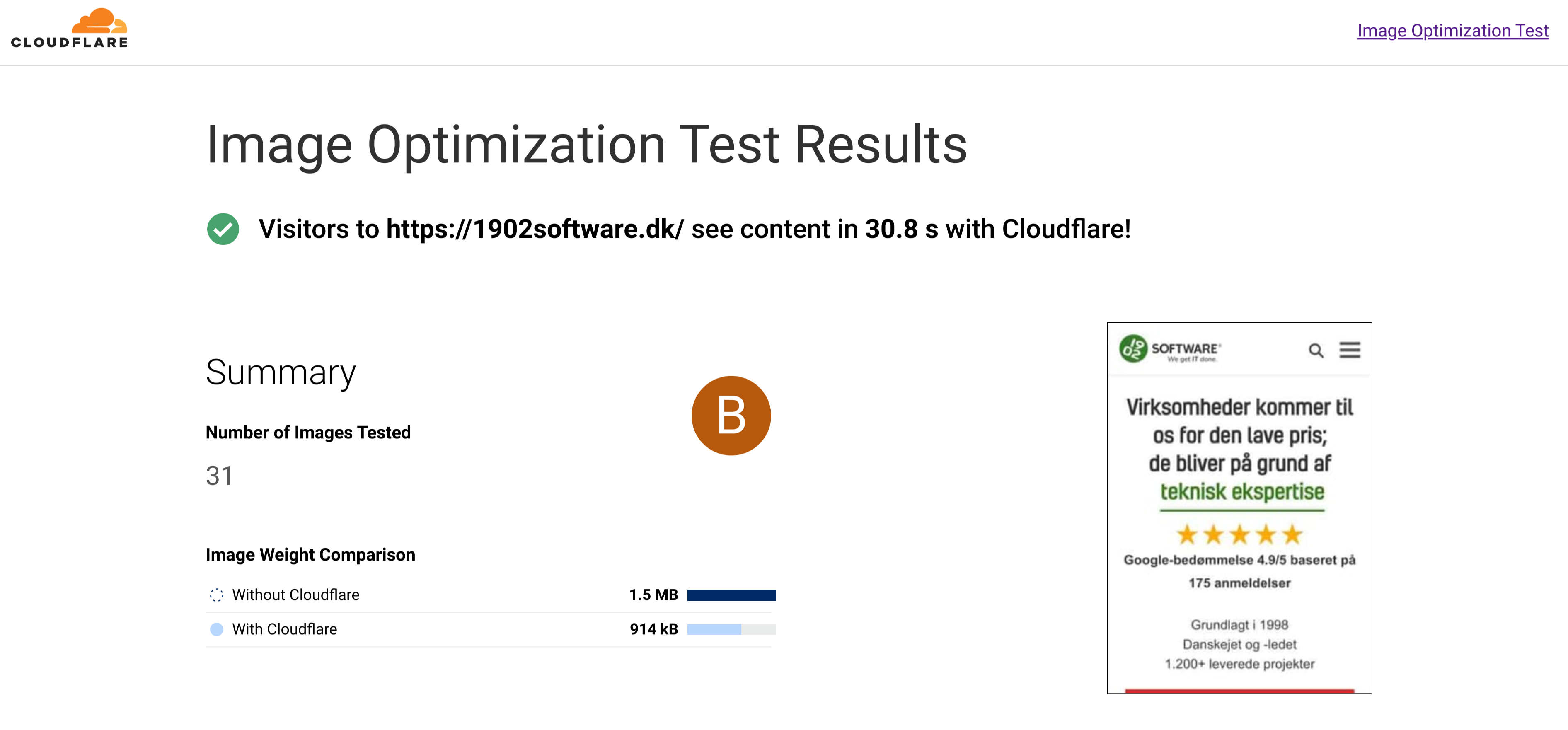 You can learn more about how to speed up your website here.
Facebook's new launch of products and updates for business owners
Given the shift to a more privacy-oriented era and the new iOS 15 update, Facebook is pushed to find new ways for businesses to reach their customers. Here are some of the new updates Facebook is planning to launch soon.
Request-a-quote from Messenger
This allows potential customers to directly request a quote from you via Messenger after they answer a few questions from a form you can customize.
Work accounts
Remember when you had to have a personal account to access your business page and your business products — and how these two accounts had the same credentials? Well, Facebook has heard the plight of business owners.
In the new feature they're testing (which is set to be released in 2022), they are allowing business owners to log in and operate business accounts without requiring a personal account. In addition, you can manage the business account on behalf of your employees and use a single sign-on integration for a more secure experience.
Instagram to WhatsApp chat integration
According to Facebook, a lot of business owners run their businesses on Instagram but prefer to answer customer queries via WhatsApp. As such, Facebook is now globally adding a WhatsApp click-to-chat button on a business' Instagram profile, allowing customers to chat directly in WhatsApp in one tap.