Estimated reading time: 6 minutes
Customer retention is critical for all brands and businesses who are looking to not just boost revenue but also to build a solid lasting relationship with their customers.
Customer retention means gaining repeat clients or customers for your business. Customers who buy from a specific brand frequently means that they have positive experience and satisfaction with the service and/or the products' quality. These loyal customers often tell their family and friends about positive experiences. This is true on both physical and online stores.
Here are 2 strategies to increase customer retention:
1. Loyalty program
A loyalty program is a marketing strategy to encourage customers to return to the store and continue to shop by offering incentives and rewards on every purchase.
Two key purposes of a loyalty program
1. Rewards that lead to customer retention
Customers are rewarded for every purchase; thus, it will encourage them to return to the site and shop. There's a high chance that they will be a loyal customer.
2. Getting significant customer data
A loyalty program will require the customers to create an account and enter important details such as their name, address, birthday, etc. Using the data, patterns or reports can be derived like: 'item most preferred by custom age bracket', 'item that was bought majority by women', and the likes. With these statistics, the marketing manager can come up with strategies on how to boost sales more.
Sample implementation of a loyalty program
1. Points system
On every amount of purchase, the customer will earn accumulative points.
Example: 50 USD-worth of purchase is equivalent to 1 point. A purchase worth 500 USD will earn the customer 10 points. These points will be equivalent to real money's worth and can be used as payment.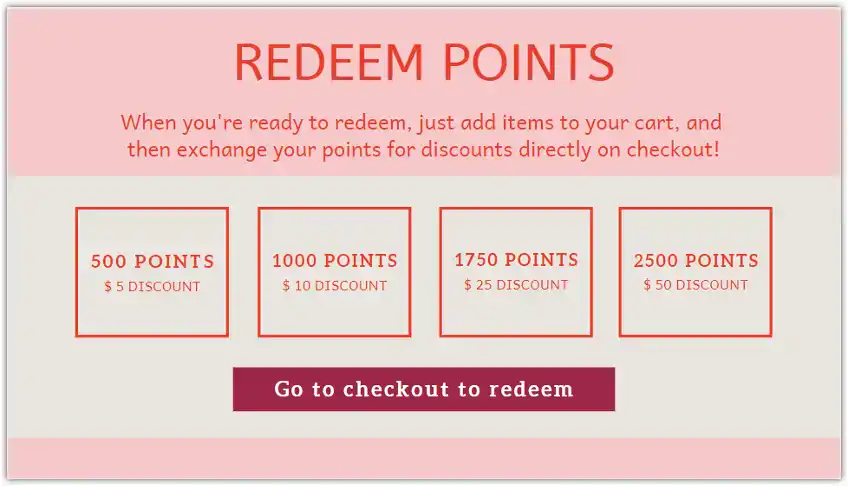 (Figure 1: Example rules for points system-based loyalty program.)
2) Membership subscription
Memberships have monthly or annual subscription fees. Advantages of the membership could be exclusive big discounts, free shipping privilege or free items.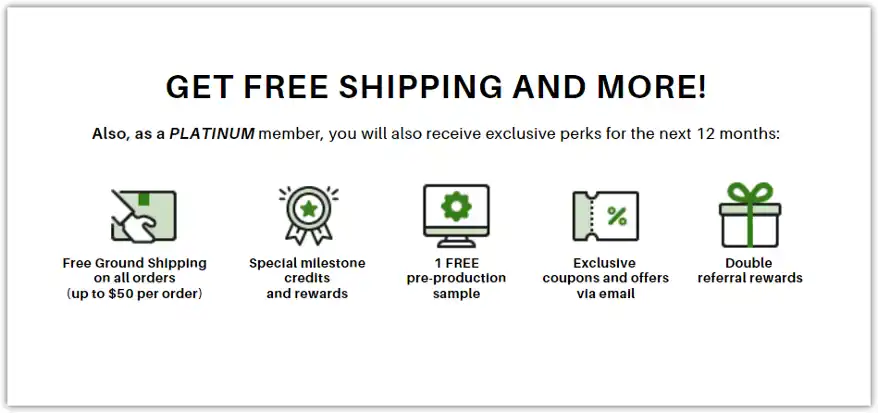 (Figure 2: An illustration of a benefits for membership subscription-based loyalty program.)
3. Tier program
In a tier system, there can be loyalty levels. The more frequent customers purchase on the store, the greater the rewards.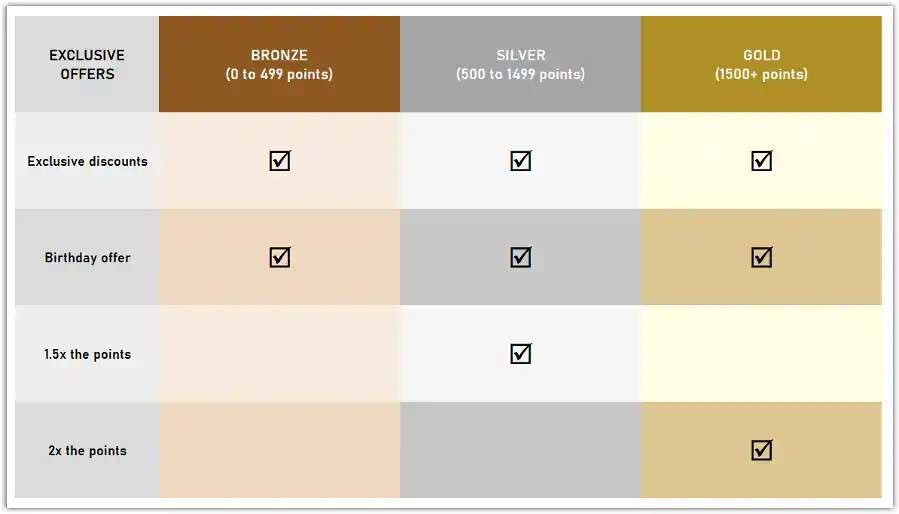 (Figure 3: An example of a levels and benefits for tier loyalty program.)
Making your customers feel valued by providing incentives is a great way to get more loyal customers, keep your brand top in mind, and increase your sales.
2. Implement a one-step checkout
Checkout, a critical and last step in ordering, should be as simple and easy to use as much as possible. A complicated checkout page may lead users to abandon their purchases, especially if it is not easy to understand and not user-friendly. There are 3 types of checkout – traditional, accordion, and one-step checkout.
Traditional checkout is a multi-step checkout flow where the required information is grouped into separate pages. While the accordion checkout is like the traditional, instead of pages, the required information is separated through accordions in a single page.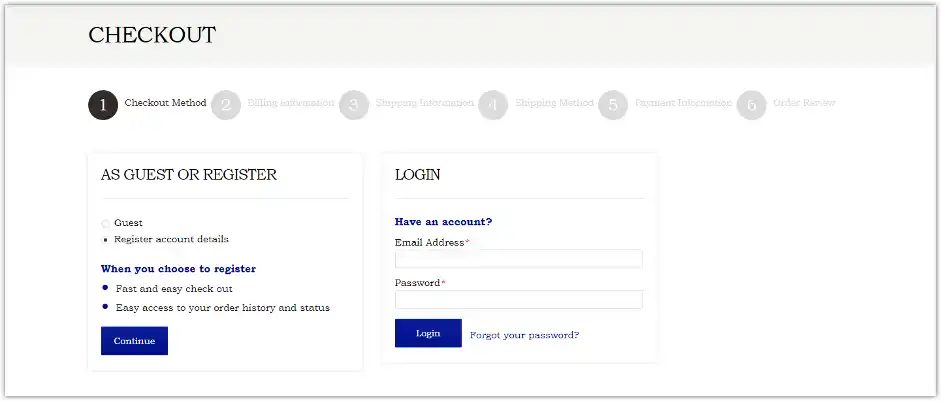 (Figure 4: Traditional checkout – observe how many pages the users have to pass through to finish the order.)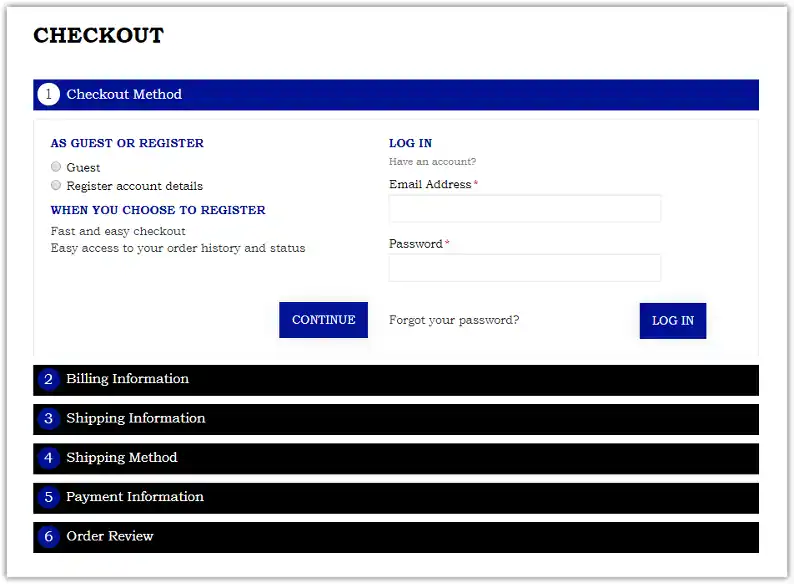 (Figure 5: Accordion checkout – same as traditional, there are multiple steps before having a successful order.)
An advantage of traditional and accordion checkout is that there are only a few fields per step. Therefore, users will not be overwhelmed by the number of fields they are about to fill out.
However, some disadvantages are (1) users may be intimidated seeing they have to accomplish 5 or more steps to complete the purchase; (2) users need to fill out all required fields before they can proceed to next step; (3) there is no overview of the previous steps, so users need to return to specific step to check their inputs; and (4) order review is only available in the last step, thus, they can only review all the information at the last step and need to return to the particular step if something needs to be changed.
One-step checkout, unlike traditional and accordion, is a one page-one step checkout wherein all information to be filled out is displayed in a single page or a single step.
In this type of checkout, all fields that need to be completed by the users are already displayed up-front. Once all the fields are filled out and submitted, it is done. If there are changes to be made, there's no need to return back to previous steps like in traditional or accordion checkout type.
Additional advantages of a one-step checkout are: (1) there will be fewer mouse clicks since there are no steps involved and there's no need to click a button to proceed to the next step; and (2) a faster loading time and lesser waiting time since there's no need to wait for the next step to be loaded.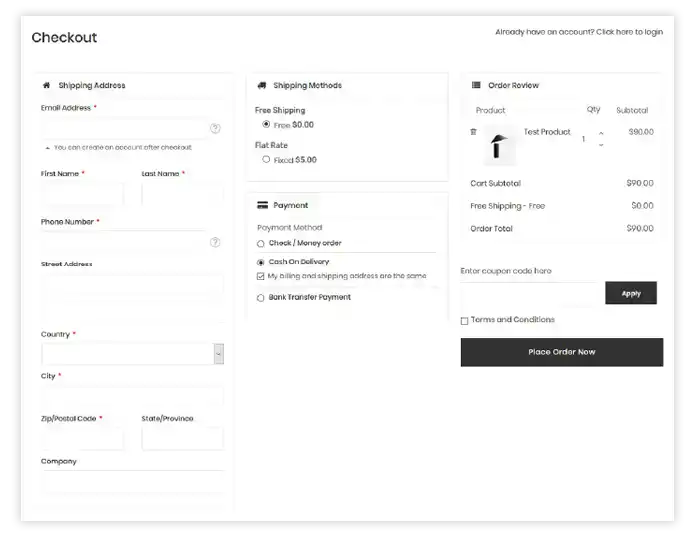 (Figure 6: One-step checkout – observe how everything is shown up-front where users can easily review their inputs.)
Track your shopping cart abandonment
Shopping cart abandonment is one of the most crucial problems for online businesses. It happens when users add products to the shopping cart, starts the checkout process, but leaves the webshop before completing the purchase. High-number of abandoned shopping carts significantly reduces the revenue for webshops.
A lot of studies and research show worldwide shopping cart abandonment statistics; one of which is from Statista, which shows that the average abandonment rate for 2019 is 69.57%. This means that roughly seven out of 10 customers will not complete an order transaction – a worrying number for webshop owners.
There are several reasons for shopping cart abandonment, some of which are:
The extra costs (shipping, tax, fees) are too high.
The customers are required to create an account.
The checkout process is too long or complicated.
The total order cost is not calculated or cannot be seen upfront.
The webshop cannot be trusted with customers' credit card information.
The webshop has errors.
The returns policies are not satisfactory.
The payment methods are not enough.
Even with the reasons above, please note that the causes of cart abandonment can still vary across webshops and brands. It is important to track your own webshop's abandonment rate so that you can monitor and address any issues in your checkout process.
One way to track your webshop's abandonment rate is to integrate it with Google Analytics. Read their support guide.
You may also contact your project manager to know more about Google Analytics integration.