Estimated reading time: 9 minutes
The advent of technology over the past decade has brought with it many concerns regarding user privacy and how data flows on the Internet.
On the one hand, new technologies certainly help optimize and simplify not just business processes, but also individual daily lives, as we've seen in our last month's round-up. On the other hand, most of the digital economy that sustains these innovations have also traditionally been dependent on collecting data about users, from personal information to data on how each person moves and navigates the web, which pose risks on privacy.
This delicate balance is what led to many tech giants such as Google and Apple to propose alternative solutions that advocate for more privacy, while at the same time supporting the necessary data collection that support the digital ecosystem.
For our March to April round-up, we'll be sharing some emerging technologies that we find exciting — ones that are sure to define what's waiting for us in the near future, as well as updates on privacy and tracking, and how they may affect you as a business owner with a digital presence.
Augmented reality in ecommerce
For the longest time, one of the main inhibitions about online shopping is the lack of personal experience with a product. In a physical store, customers are free to inspect a product and all its angles and corners before purchasing; with webshops, all they can rely on is a slideshow of images and the occasional product video.
The rise of augmented reality tech is changing this.
Augmented reality (AR) is as its name suggests — an augmented version of reality, where the real world view is enhanced with computer-generated 3D models or imagery.
(Virtual walk-through of the surrounding streets of 1902 Software's office building)
In ecommerce, AR can be used to allow potential customers to visualize your products in a more realistic way by superimposing 3d models of them in a real world environment (i.e., through an AR camera).
Customers can then check out all the angles of the product by swiping through the screen, as well as use their smartphone's camera to see how it looks in the real world. It can also be used for accessories like glasses, or cosmetics where you can use the front camera to virtually try on different models or color shades.
Using AR to showcase your products offers many benefits: first, it provides an exciting shopping experience for your customers. Especially now that it's not as widespread yet, implementing it in your webshop can be a competitive advantage that sets your business apart from competitors and helps increase your online sales.
Aside from this, allowing your customers to inspect your products through AR also reduces the risk of returns due to e.g., differences in expectations that may come from seeing just static images, or incompatible fits such as with furniture or home decor items.
(One good example of this is IKEA's mobile app, which has a feature that lets customers virtually place furniture in their homes using AR.)
How to use AR in your ecommerce site
First, you'll need to create 3D models of your products. There are several ways to do this — you can use a photogrammetry software or 3D scanner to generate a model from a real-world object, replicate it using 3D modelling programs, or hire a designer to create them for you.
You can then ask your developer to add a feature on your site that will allow customers to interact with the 3d models of your products, like this virtual glasses try-on we implemented for one of our clients.
If your requirements are not too complicated, you can also check out plugins that will do the work for you:
Augmented Reality Plugins for WordPress and WooCommerce.
Augmented Reality Product Visualizer and Configurator for WooCommerce.
If you're interested in implementing this in your webshop, feel free to contact us and one of our ecommerce project managers will be happy to help you.
iOS 14 and the AppTrackingTransparency framework
Starting with iOS 14.5, iPadOS 14.5, and tvOS 14.5, app owners will be required to ask tracking permission from their users through Apple's AppTrackingTransparency framework. Without users' express consent, the device's advertising identifier value will all be zeros and users will not be tracked across websites that they visit from the app.
What does this mean for you?
If you have an app, you will have to submit information about your privacy practices, including identifying third-party code (i.e., for advertising or analytics Software Development Kits (SDKs)) and describing how the data you collect may be used, as well as request permission to track users. Without this and the user's explicit agreement, you will have no access to the device's advertising identifier.
If you don't have an app, but run advertisements on mobile apps, this change may lead to discrepancies in data, especially conversion tracking, in much the same way that cookie restrictions affect data analytics on the web.
Private click measurement
As an alternative solution to this, Apple said they will add support for Private Click Measurement for iOS and iPadOS apps in addition to websites in early spring 2021. With this feature, ad networks will still be able to measure the effectiveness of ad clicks within apps to websites.
This works in much the same way as Google's new conversion measurement API that we covered in our January-February round-up — instead of attributing a click or conversion to a single user, Apple will send attribution reports with limited data and without any cookies, as well as handle the data on-device and delay the reports randomly between 24 to 48 hours to avoid possible identification of a single user.
Facebook's Aggregated Event Measurement
In relation to this iOS update, Facebook has rolled out changes in their event measurement to still be able to provide conversion data even when users have opted out of tracking in the app.
Under Aggregated Event Measurement, conversion events that can be used for campaign optimization will be limited to eight (8) per domain and only one conversion will be reported in cases of multiple conversions.
If you advertise on Facebook, here are some things you can do:
Verify your website's domain to avoid disruption of any of your campaigns.
Configure the eight preferred conversion events in your Events Manager.
Note that Facebook will initially configure this list based on past account activity, but you have to check for yourself that the conversion events are ranked in accordance to their importance to your business.
This is because only one conversion will be reported in cases of multiple conversions — for example, when a user contacts you and at the same time subscribes to your newsletter, Facebook will only report the higher priority conversion (in this case, probably the contact conversion). You should then configure how each conversion event is prioritized based on your business goals.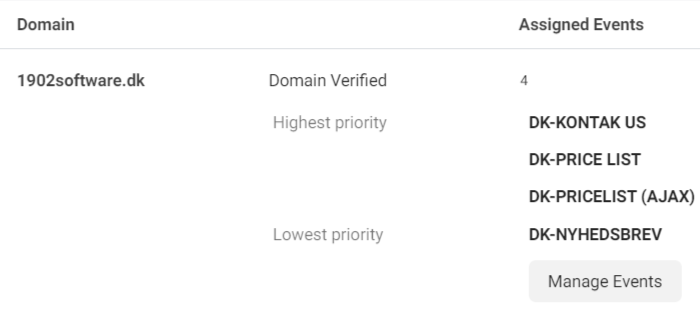 (1902 Software's conversion events. We've configured the contact us conversion as the highest priority, with the rest (i.e., price list and newsletter) after it.)
Prepare for a gap in data and a "drop" in performance. Because it's unlikely that users will consent to tracking, you have to be prepared for discrepancies in reporting that will result from this. It will also be better if you have a separate way to measure your conversions (for example, in your own ecommerce backend) that you can rely on to fill in the gaps in your data.
Optimizing for voice search
According to latest statistics, the number of voice searches increased by 35x from 2008 to 2016; in 2018, close to 50% of people use it to research products. We can only imagine how these figures may have grown over the last few years.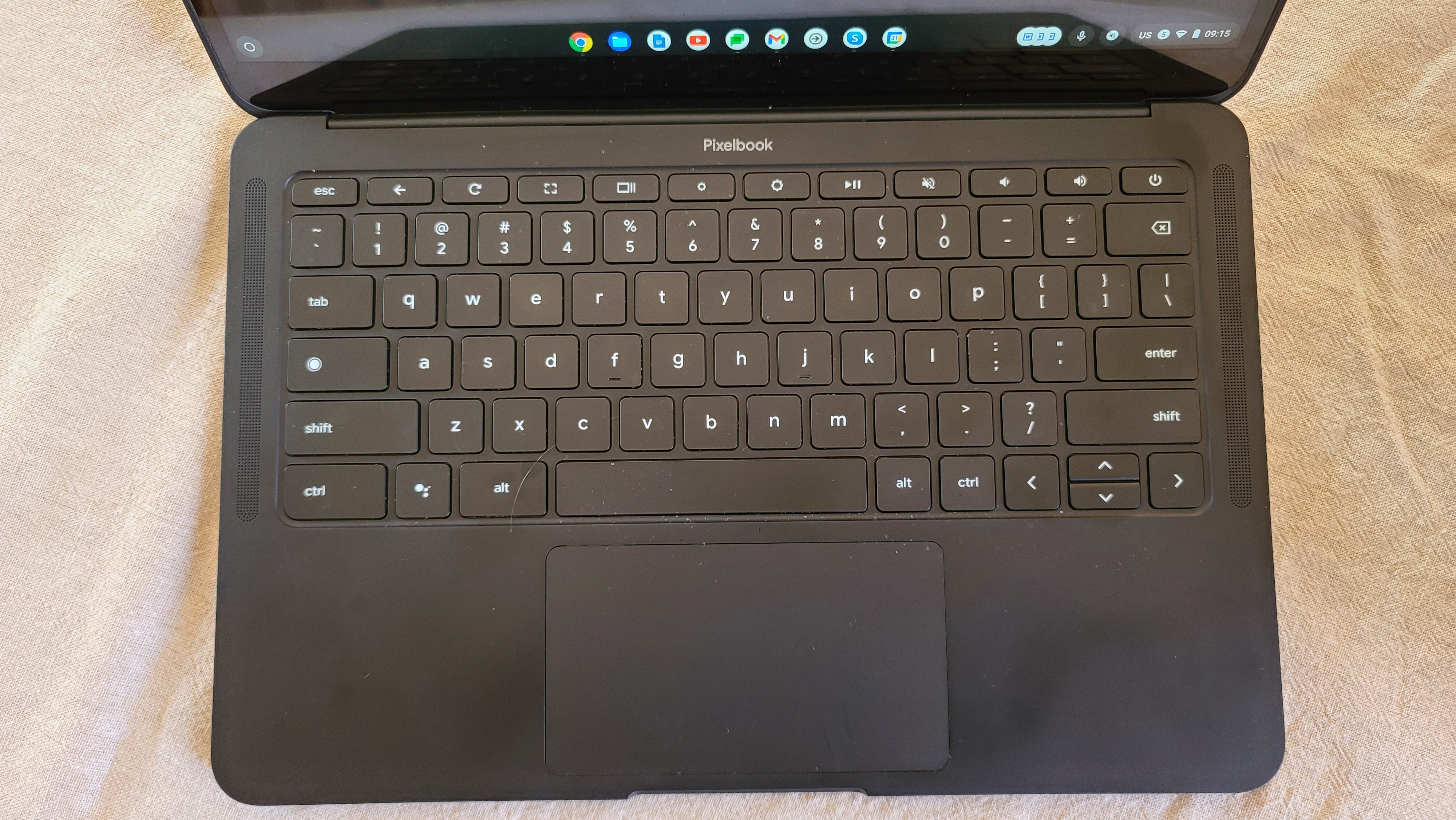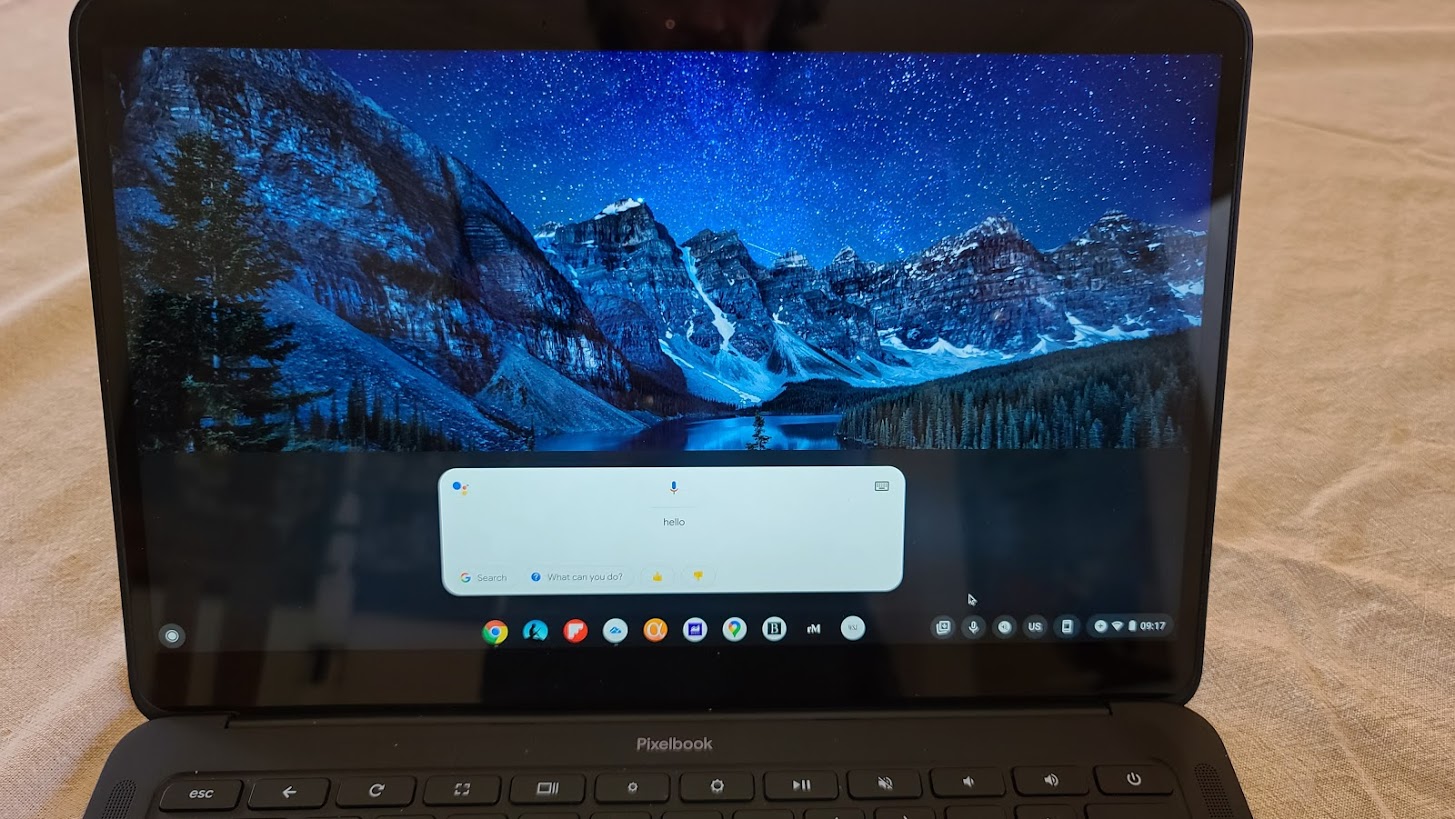 (A Google Pixelbook keyboard with a shortcut for voice search)
While the results that search engines provide are more or less the same for voice and text searches, user behavior can be different. Voice searches are usually phrased in a question, and the intent behind the query is as important as the actual text. As such, it goes beyond speech recognition (i.e., knowing the words spoken) but also understanding the intent behind the words.
It's relatively easier to optimize content for text searches, identify keywords that users tend to search for, and write content in accordance to that. With voice search, however, different people phrase questions differently so more than ever, creating relevant content that provides useful information for users is important. Here are some of the things you can do to optimize for voice search:
Optimize for long-tail keywords that are more specific and descriptive. This could mean less traffic, but probably more qualified visitors. Try to imagine what kind of questions users may have about your business and how they may be commonly phrased in voice queries.
Implement structured data or schema markup. Schema helps search engines understand your content better; beyond keywords, marking up your content for Google and other search engines can help them serve more relevant results to users that are actually based on intent.
Use conversational language. Since voice searches tend to be more casual, try to write your content in a similar tone as well. This will make it easier for your pages to rank, especially if they match the same terms that users use in their queries.
Wondering how you can further optimize your website or webshop? 1902 Software can help you with reviewing your site to identify UI/UX gaps as well as plan out conversion optimization strategies. Contact us today for a no-commitment consultation.
Subscribe to our monthly newsletter to get notified of newly published blogs and the next month's round-up.